5th December 2022

In this live, in-person event, Philip mould chaired a conversation between Alison Lapper and Marc Quinn to discuss the impact art can have on your mental health.
19th of October 2022

Alison was invited to be one of the speakers at Bridports first TedX event where the theme was 'Innovation, Social and Environmental Change Makers'.

'At Bridports first event we aim to shine a spotlight on the innovating change makers who are trying to make a difference to the way that we live our lives, whether locally or internationally. The team at TedX Bridport hopes to uncover the voices that are quietly making big differences and share those ideas and innovations with you'.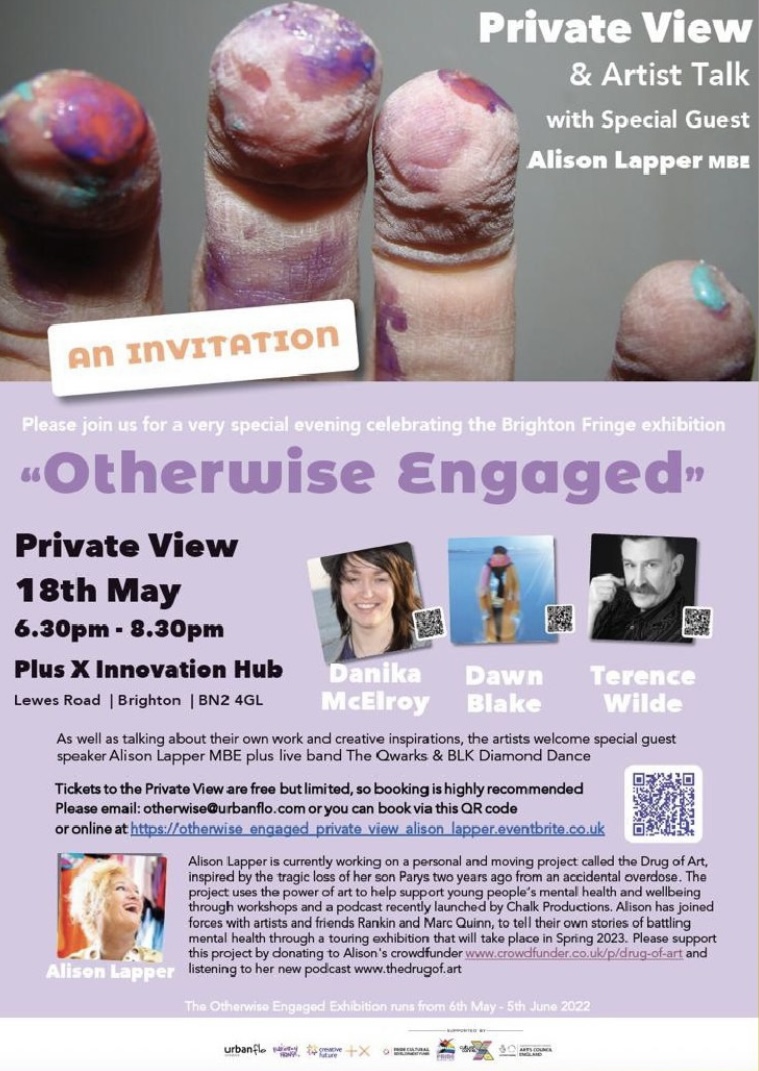 18th May 2022

Alison was a special guest at the 'Otherwise Engaged' exhibition in Brighton to promote The Drug of Art.